Artist inspired drinks
Tate Britain Private View
250 distinguished guests

We were asked by Rocket Food in April 2017 to provide a bespoke drink reception inspired by David Hockney's use of perspective and colour throughout his career.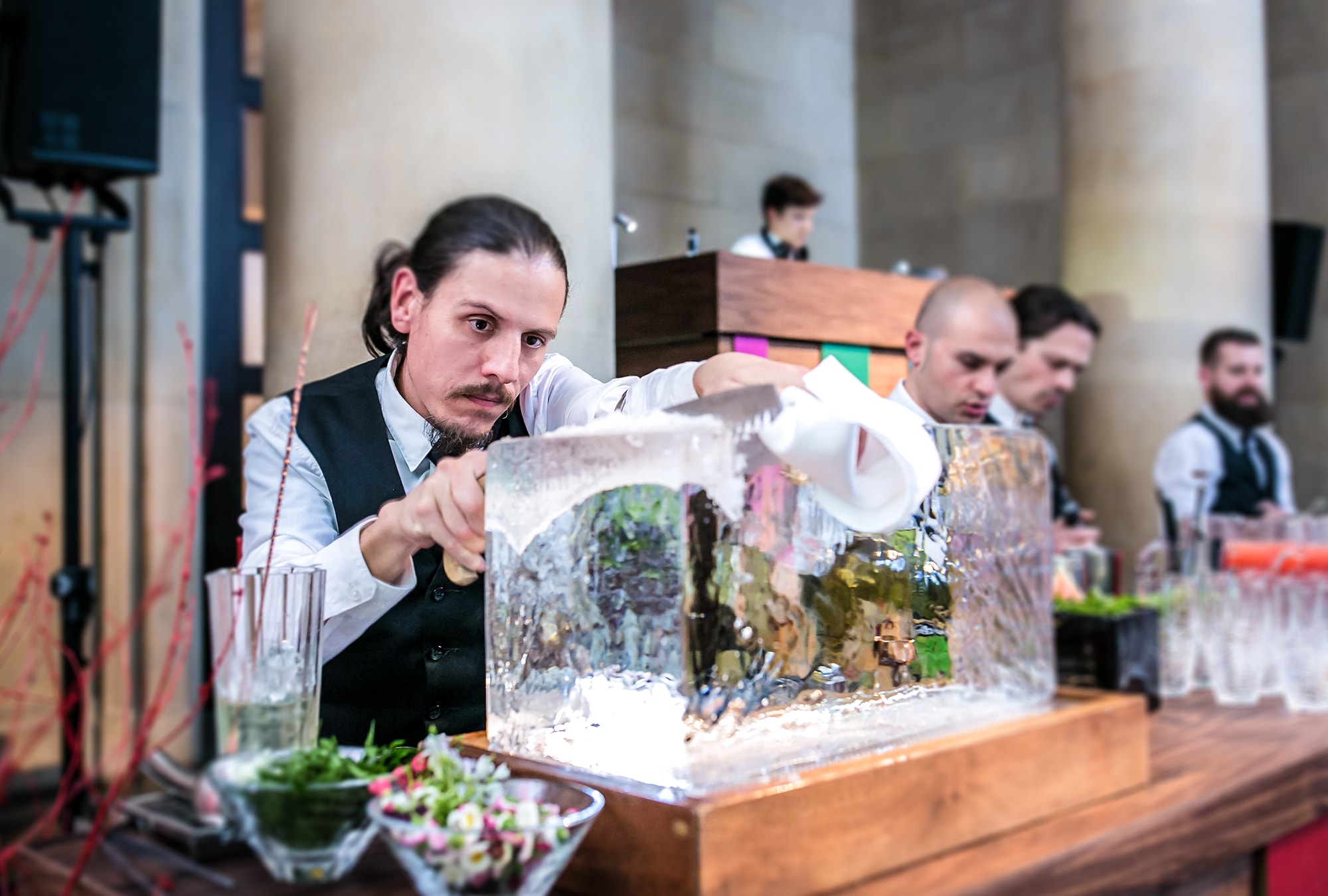 Our drinks were designed to reflect the contrast in Hockney's paintings. From the landscapes of his native Yorkshire, using delicate and refined botanicals such as hawthorn, elderflower and juniper, to the contrasting vibrant flavours and bold colours of sunny California, with the use of bold and ingredients  such as fine Mezcal, Orange Muscat wine, wild peach and Watermelon
Hawthorn & Elderflower Blossom
Los Danzantes Joven Mezcal, Contratto Bianco Vermouth and green chartreuse stirred to perfect dilution over rock ice with, sweetened with elderflower and elderberry liqueur,
served over botanical infused ice cubes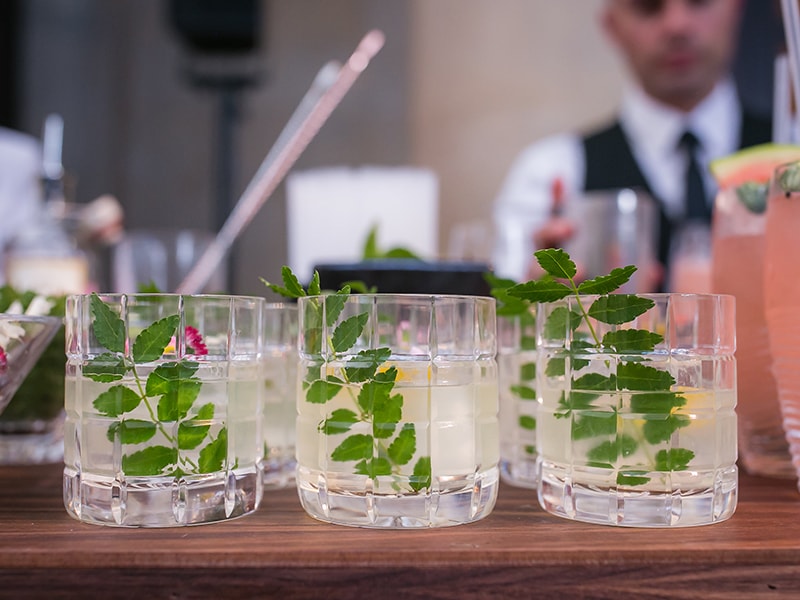 LA Watermelon Cooler
Calle 23 Blanco Tequila and fresh watermelon shaken with mint, fresh lime, a splash of Vya Californian vermouth, and triple dry orange liqueur, served long over ice, garnished with cucamelon and ice plant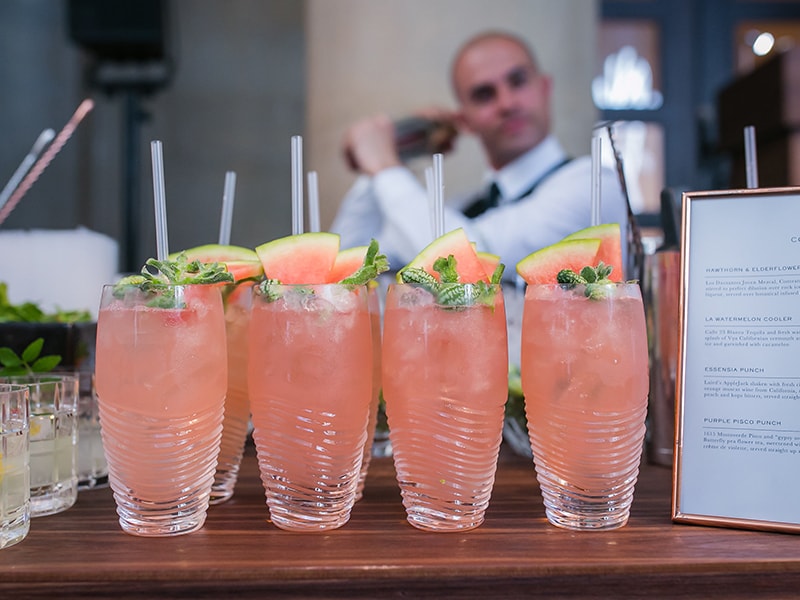 Essensia Punch
Laird's AppleJack, shaken with fresh citrus, a hint of spiced wild peach and Essensia orange muscat wine from California, sweetened with agave syrup and seasoned with peach and hops bitters, served straight up and scented with orange and grapefruit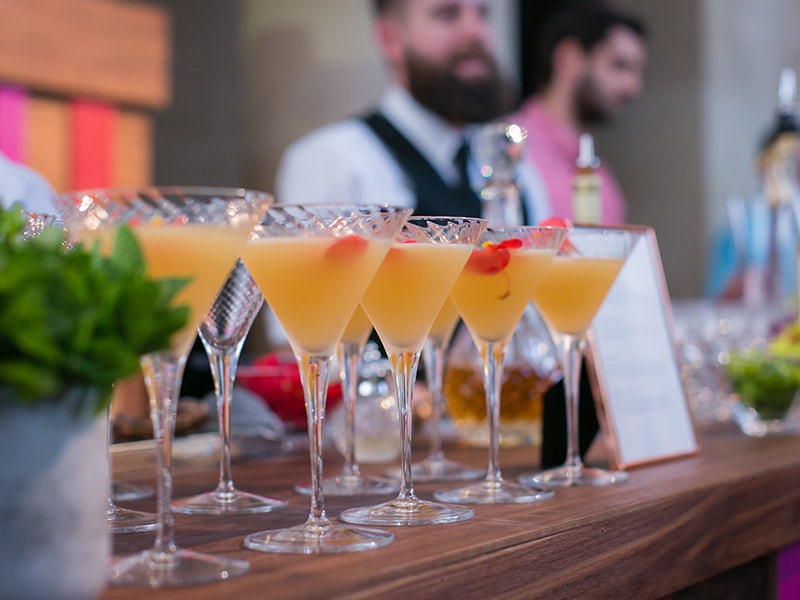 The Hockney
1615 Mostoverde Pisco and "gypsy sour cherry" Palinka, shaken with citrus, Butterfly Pea Flower tea, sweetened with American late harvest sauvignon blanc, served straight up seasoned with lavender bitters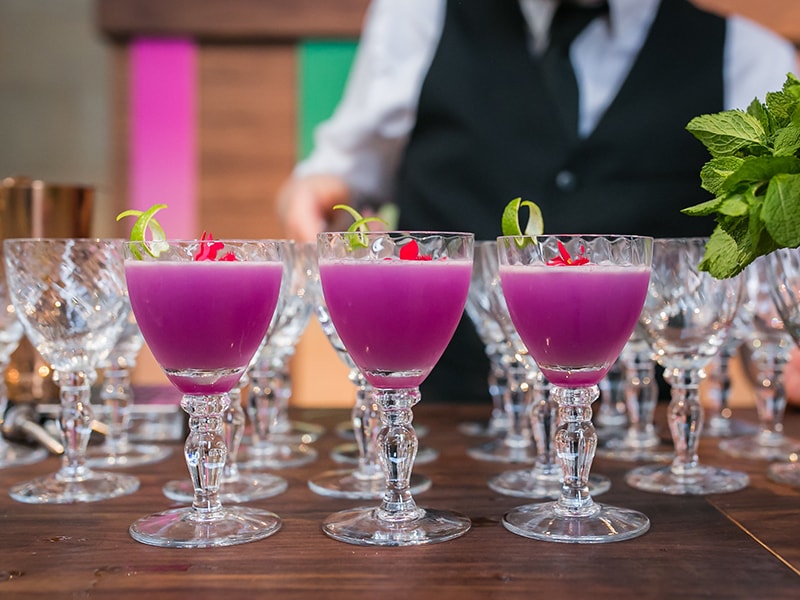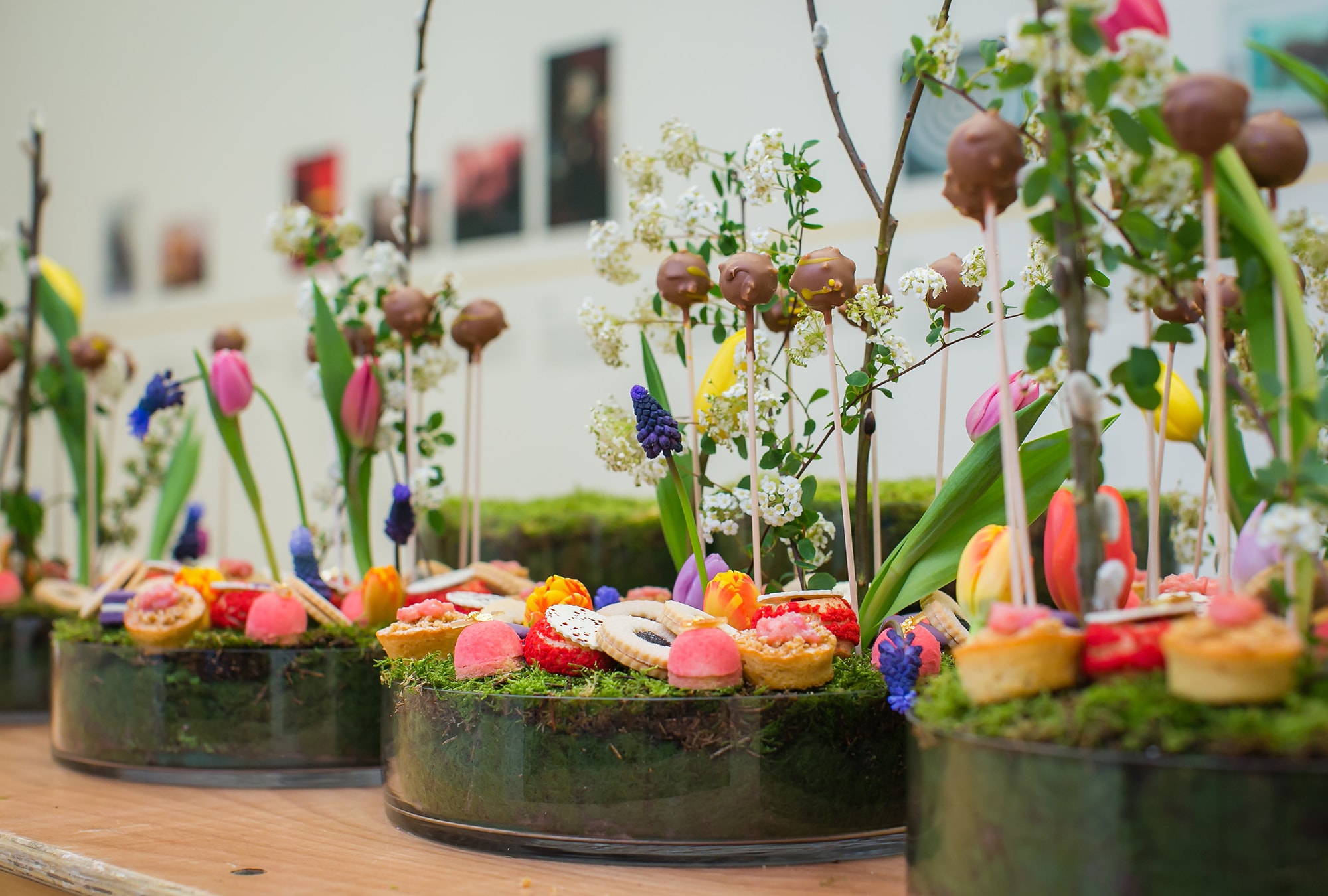 Food served by our partner Rocket Food paid homage to David Hockney's use of colour and perspective throughout his career. Native ingredients took centre stage at a food stall featuring Hay-smoked Wylye trout and Evesham asparagus while colourful canapés from Rocket's Spring menus circulated.
THE END RESULT
4 Luxurious Hockney inspired drinks
A Colourful drink experience
250 Thrilled guests