design an exclusive lunch box
reflecting the micro-nutrients
and properties of BioElixia
hand deliver to
74 of London's top beauty press, based all over town, all by lunchtime on the day of the event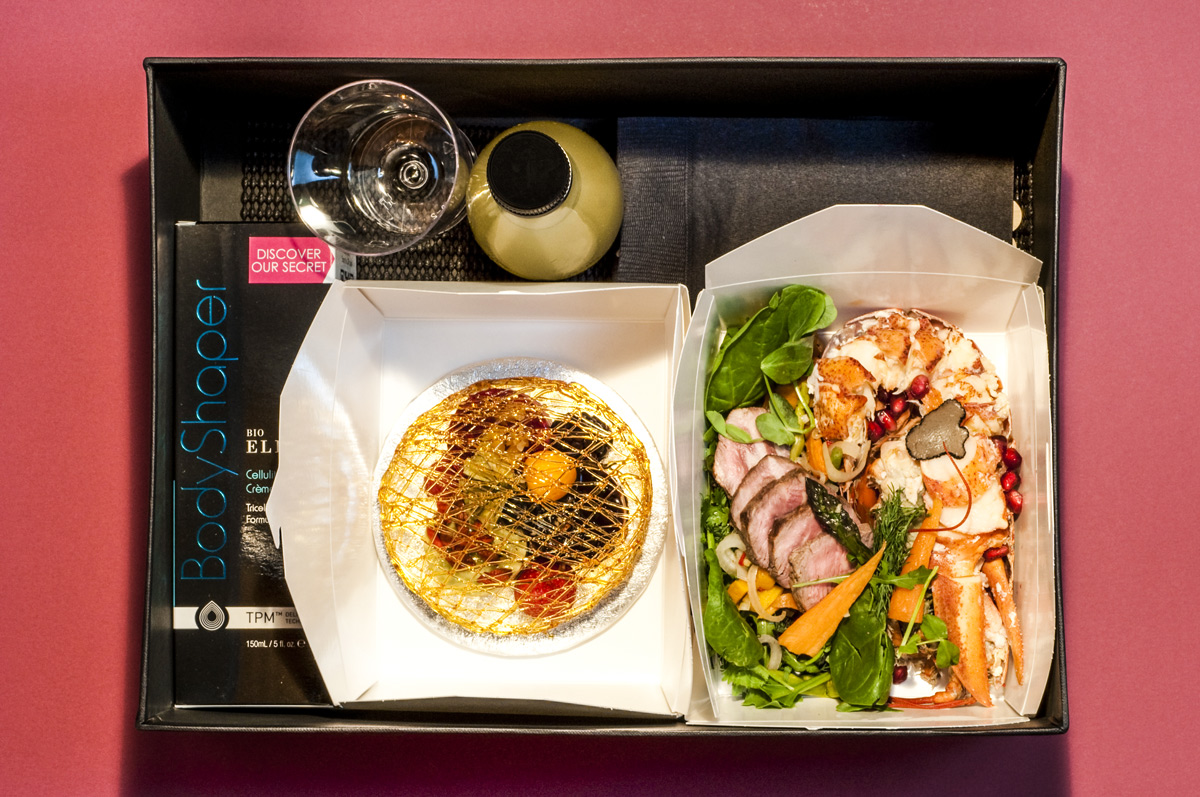 We created a cutting edge gourmet interpretation of an Australian "Surf & Turf", in the format of a Super Boost Asian Fusion Salad, served with medallions of dry aged beef and half of Scottish lobster.
Along with this we created a refreshing kiwi and mint iced-tea, trio of desserts encased in a caramelised lattice dome and a chocolate iced-coffee.
The food and drink was freshly prepared in the early hours of the morning prior to the event by our chefs and mixologists, then packed into bespoke boxes at our kitchen in East London, hand delivered in cooling-bags to the clients office well within the two hour Health & Safety requirement for food handling. The end result was a luxury, bespoke lunch box containing food and drink reflecting 90% of the key vitamins, antioxidants and other properties used in BioElixia.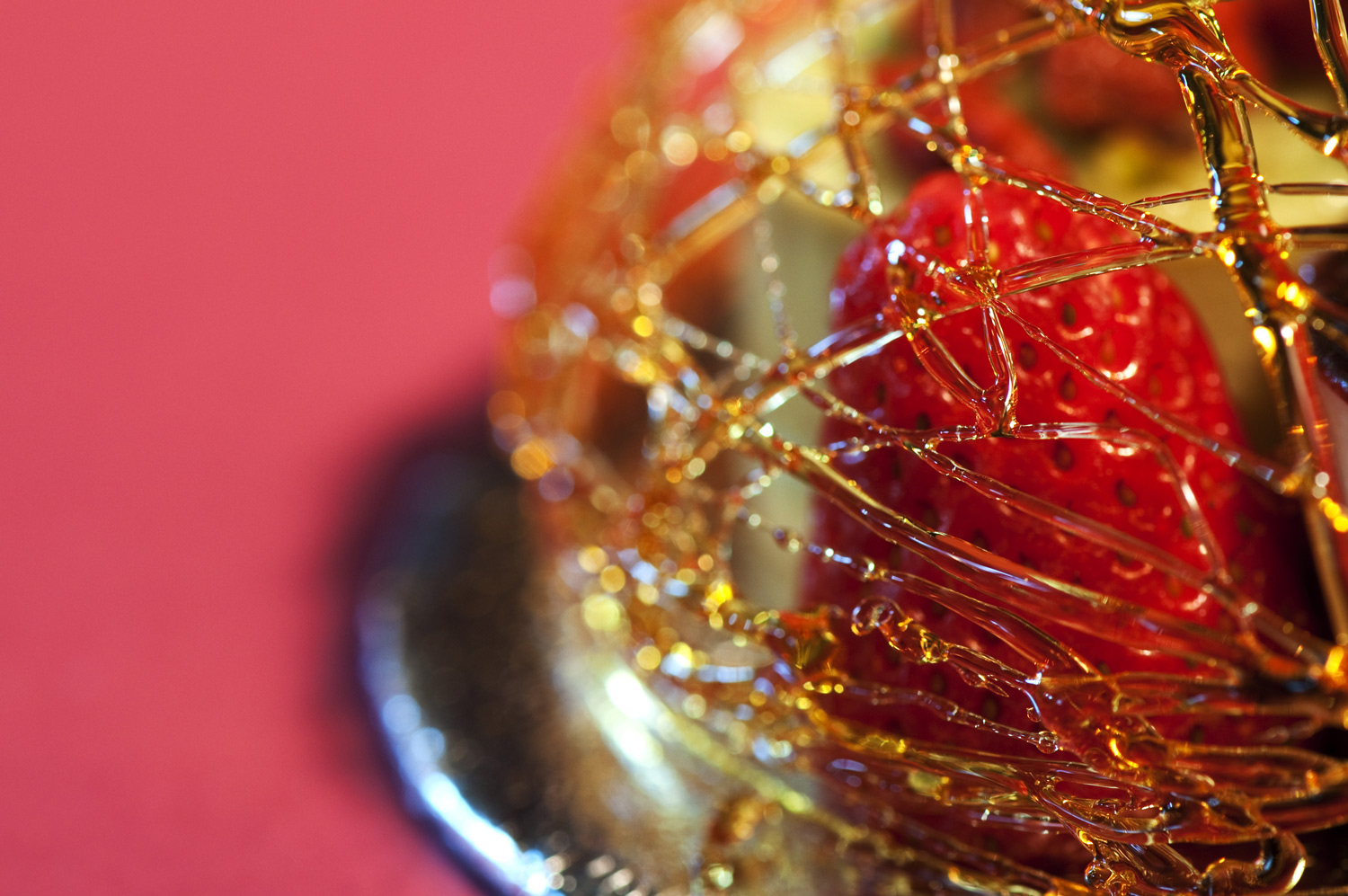 We identified where food could be associated with the key vitamins, minerals, antioxidants and other properties used in BioElixia.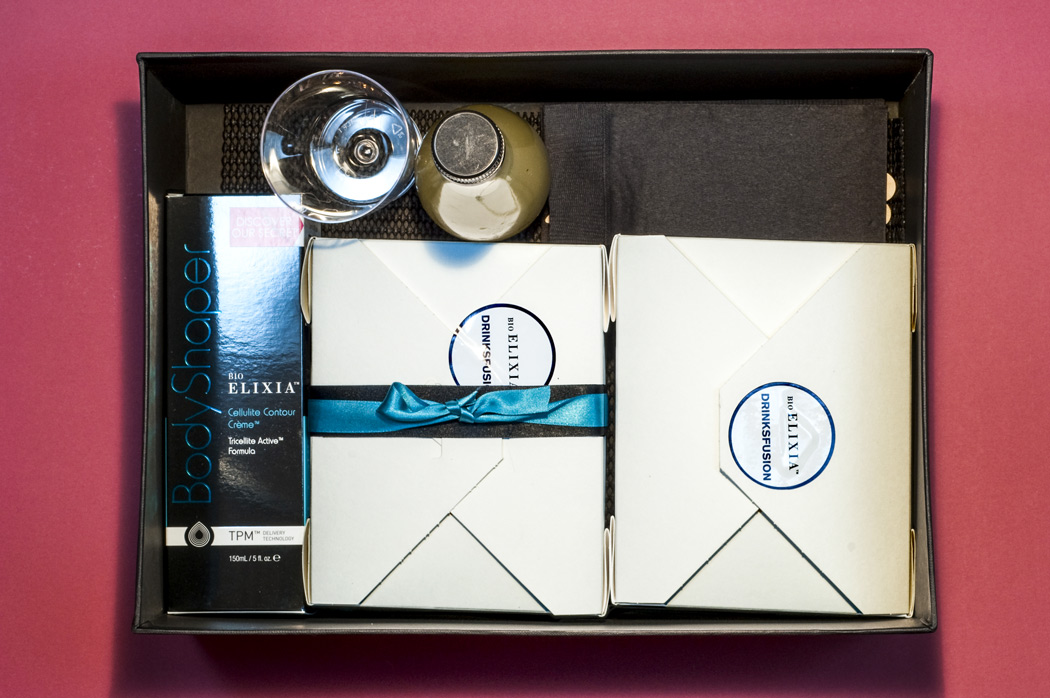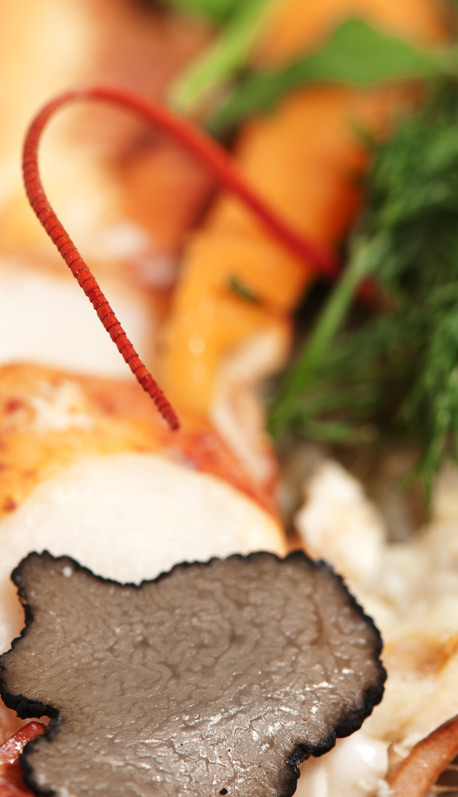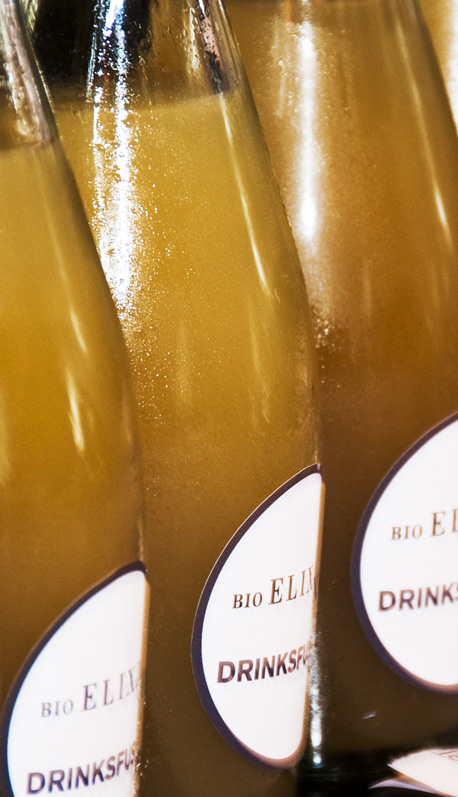 Key Properties in BioElixia
· TPM® Delivery Technology scientifically proven to deliver up to 5 x greater absorption of key ingredients into skin.
· Hexadecapeptide 9604 – a powerful peptide scientifically proven to assist in the visible appearance of cellulite. (USA Consumer Study, 2011)
· Forskolin – belongs to the mint and lavender family, helps optimise the appearance of skin smoothness and tone.
· Caffeine – natural derived ingredient, well known to assist with visible toning effects on surface skin.
· Tocotrienols – protect skin from free radical damage
· Sodium Hyaluronate – helps boosts skin's moisture content and assist in the prevention of moisture loss
· Vitamin A – pro retinol antioxidant
· Vitamin K – helps minimise spider veinsRetinol – skin resurfacing, anti-ageing
· Reseveratrol – anti-ageing antioxidant
· Green Tea Extract – antioxidant
· Aloe Vera – skin soothing and balancing
· Rice Bran Oil – natural emollient, hydrates, rebalances & protect skin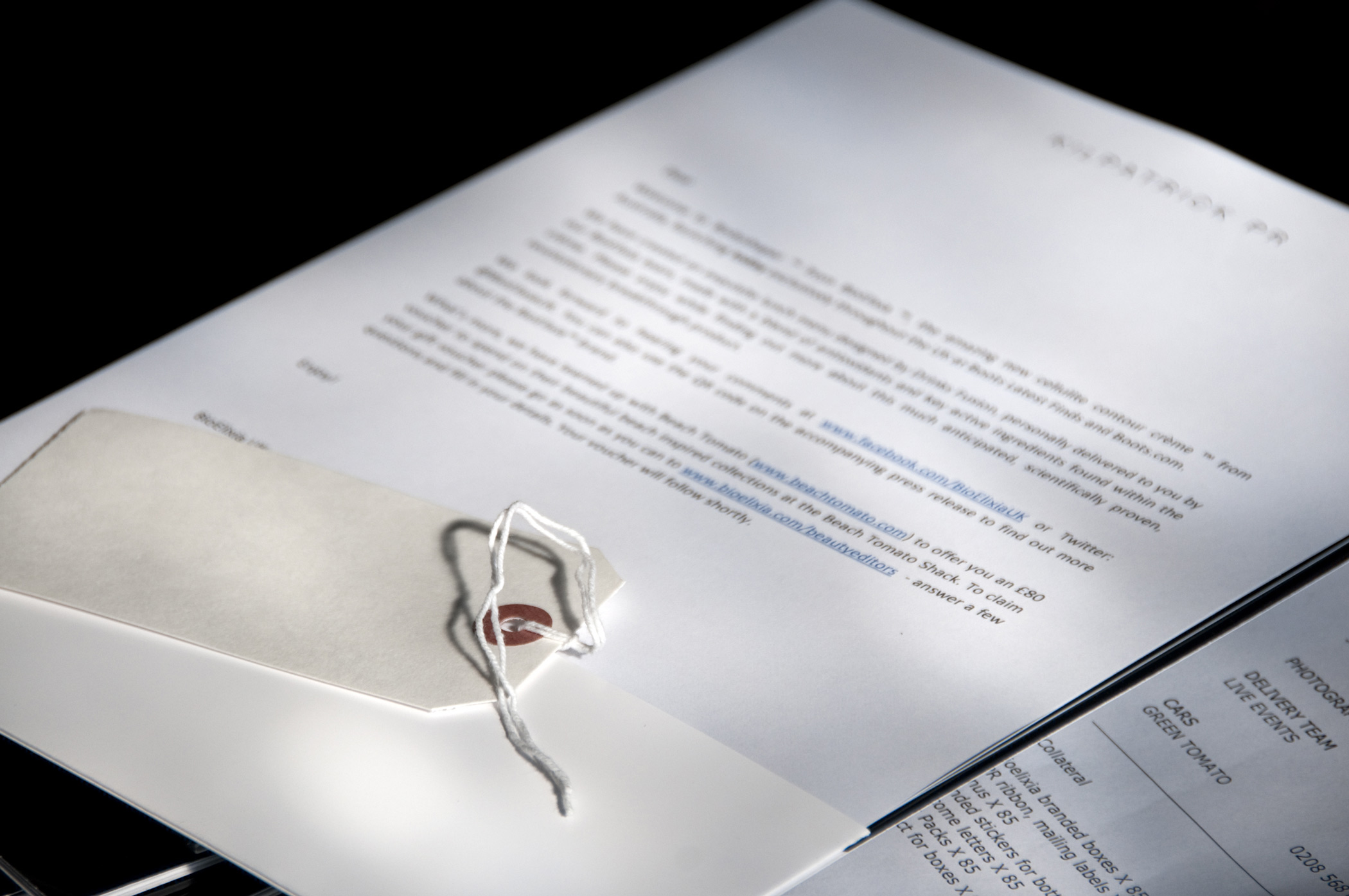 Once identified, the food was broken down into categories based on the same effects as the minerals, vitamins and antioxidants have upon the body. We then decided which food categories were most suitable for delivering a real super boost for the body while reflecting the key ingredients of BioElexia and at the same time creating a wonderful flavour experience and a stylish presentation.
Once all the food and drink research had been done and a menu designed we sourced all packaging and service equipment, creating a bespoke presentation reflecting the BioElexia brand.
Packaging used was as follows (100% biodegradable)
– Black luxury gift box tied with black ribbon
– White 'food to go' boxes with black and turquoise ribbons, matching the BioElexia brand colour, sealed with a bespoke label
– Eco friendly knives & forks wrapped in paper napkin
– Glass bottle for the iced tea with bespoke label and a wine glass
– Cooling bags
– Instant ice-packs to ensure no water leakage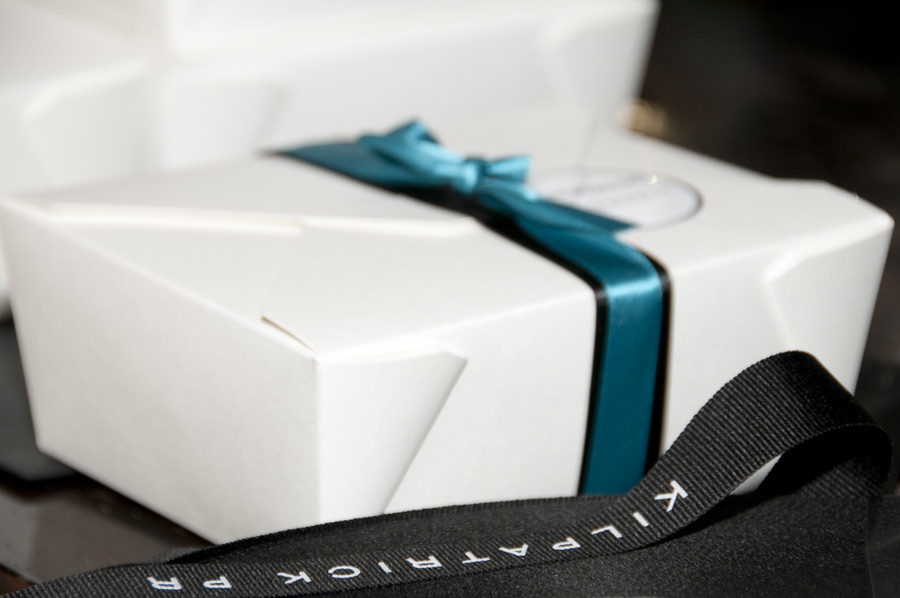 The Result
A bespoke and innovative PR activity generating
press, Twitter and blog exposure to consumers and industry.