ELITE MODELLING COMPETITION
STYLISH, DARING COCKTAILS
ICONIC PERRIER PARTNER
SUPERDRY
300 GUESTS
DRINKSFUSION SHOWCASE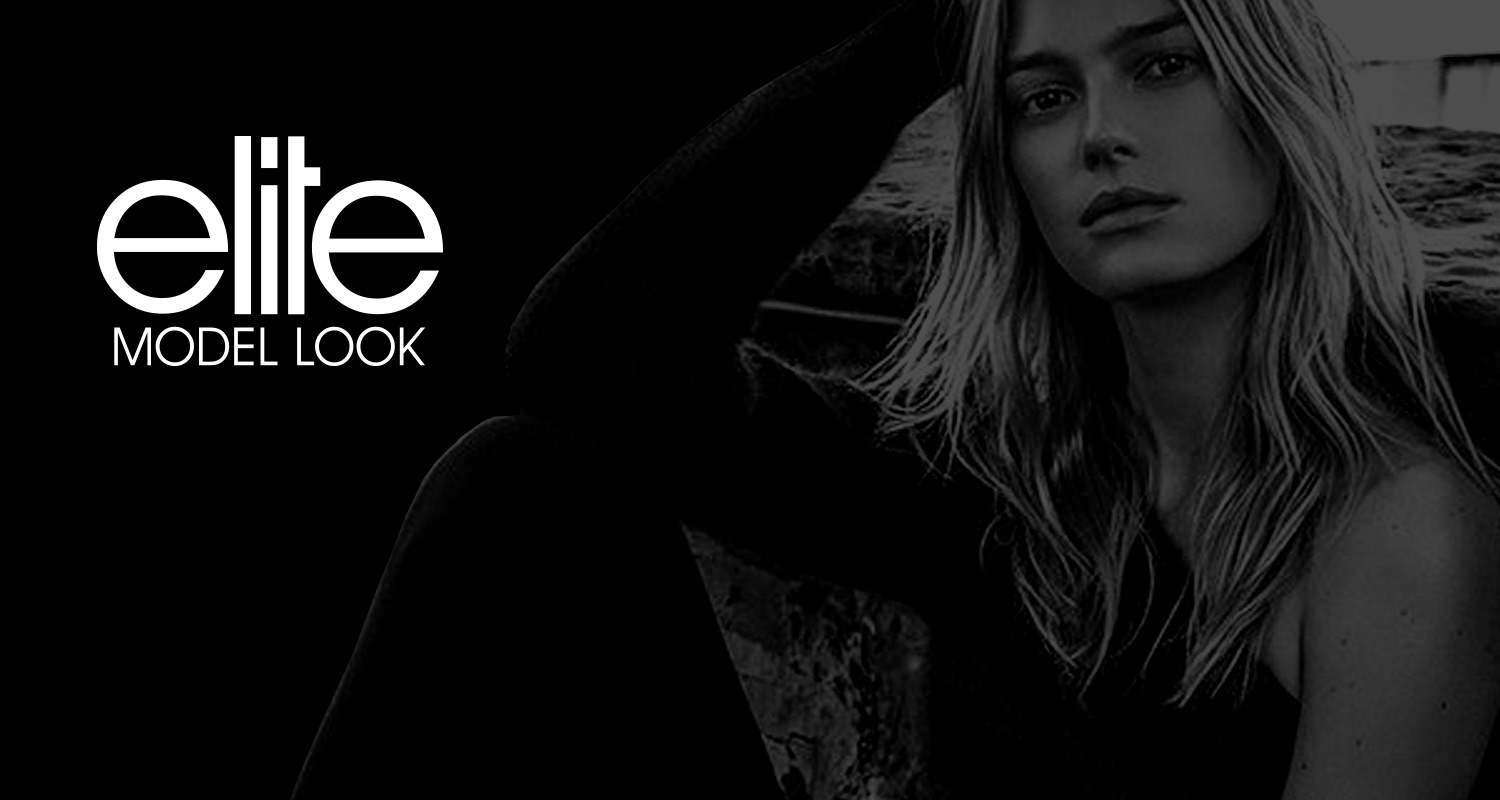 On the eve of July 30th, fashion powerhouse Superdry lent its flagship Regent Street store to the most prestigious competition in the modelling world, Elite Model Look. The result was to propel the victors onto the coveted catwalk, in the blazed trail created by former winners Cindy Crawford and Gisele Bündchen. A premium cocktail selection as aesthetically pleasing as the crowd was thus required.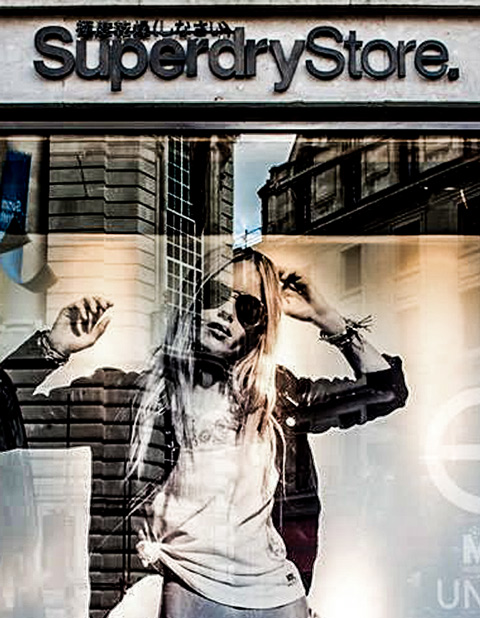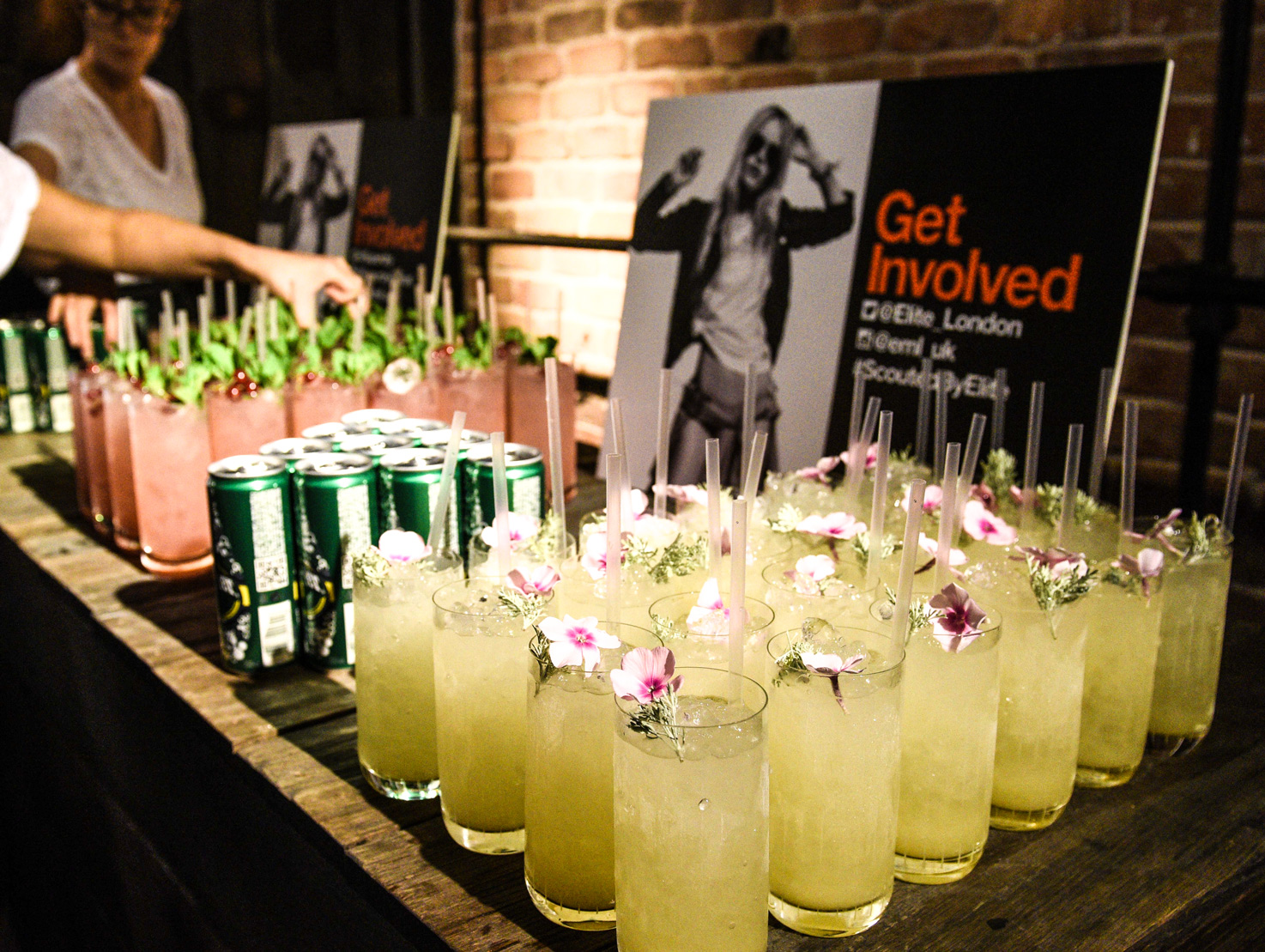 Our objective was to provide a superior service that complimented the esteemed event. Our special partner Perrier collaborated with us to create an array of bespoke cocktails that encompassed the stylish and exclusive surroundings. Rare ingredients were agreed on and sourced to add a personal touch to the menu, elevating the cocktails from conventional to spectacular.
Our Perrier and Pear Swizzles were a blend of London Dry Gin, and J-P Metté eaux-de-vie Poire Williams – a spirit distilled from the finest French Williams pears. To sweeten an Alpine spirit made from wormwood, Dolin Genepi Le Flacon, was added, with a touch of quince and Riesling bitters to season. Perrier Natural Mineral Water was charged through before the cocktails were garnished with fresh wormwood and a single phlox flower.
The iconic Perrier springs from Vergèze in the Gard region of Southern France, and known for being enjoyed by none other than the Queen of England, it made the perfect accompaniment to our chic menu.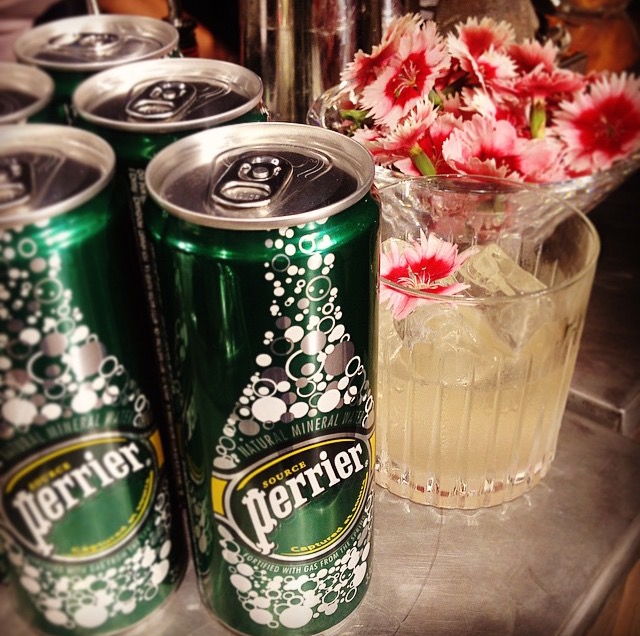 All of this was achieved by the craftsmanship of our expert bartenders, and a sharp and seamless service team. Drinksfusion's charming staff worked with meticulous care to ensure the event ran flawlessly.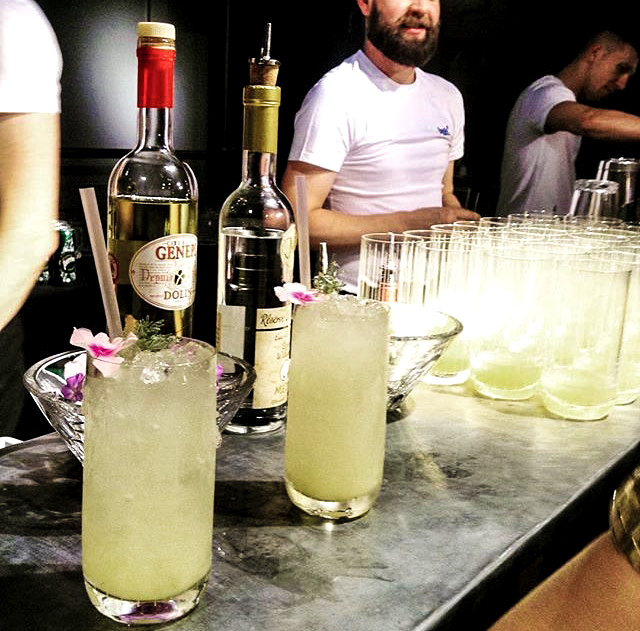 THE RESULT
300 DAZZLING GUESTS
900 PERRIER INSPIRED DRINKS
1 MEMORABLE NIGHT
UNIQUE PARTNERSHIP