A private view at The Royal Academy of Arts
200 distinguished guests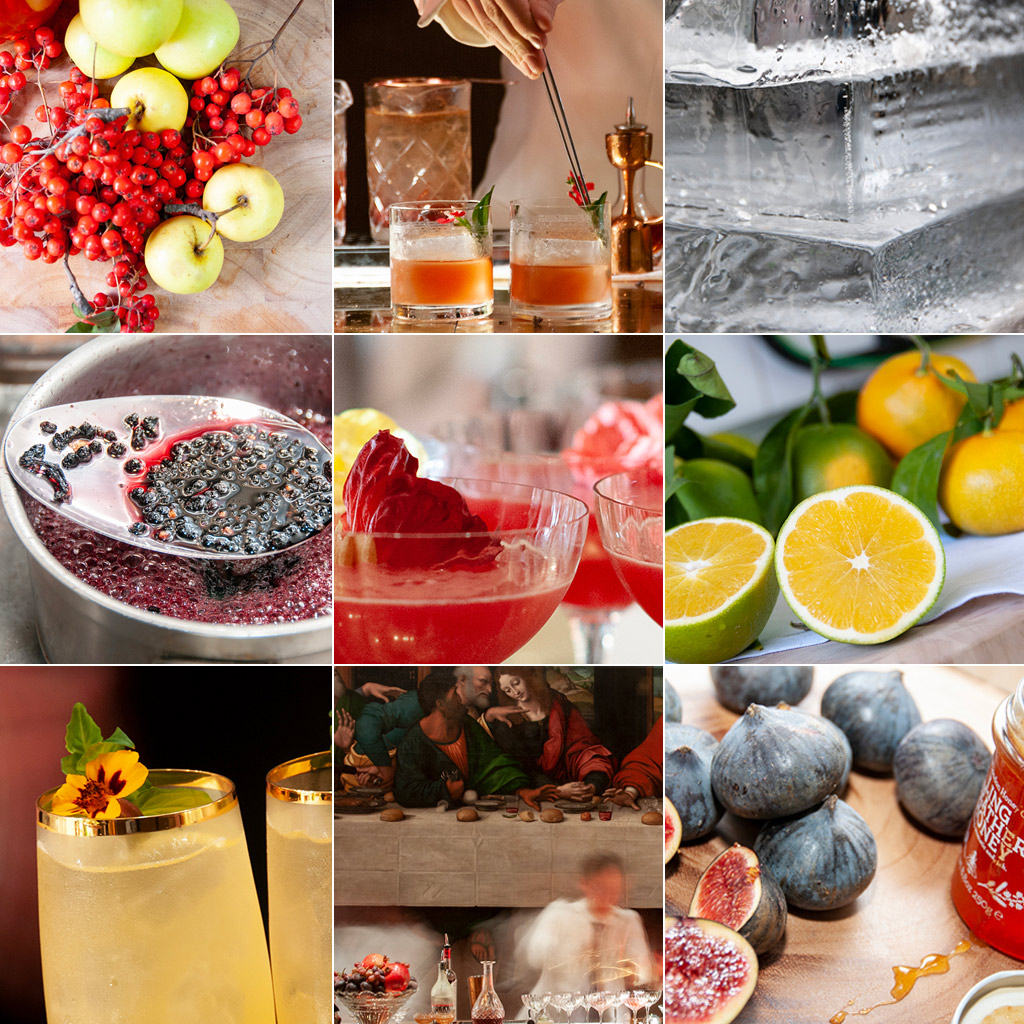 Back in October 2018 we designed an array of stunning and flavourful drinks at the Royal Academy of Arts for Rockets Private View.
All of our blends aimed to celebrate the best of British through our use of the beautiful colours and vibrant characters of autumn. Our distinctive autumnal creations were served from a bar designed by Events Concept under the fabulous backdrop of "The Last Supper".
We pride ourselves on using only the finest seasonal produce to complement the expertly crafted spirits, liqueur, wines and bitters in our drinks. All cordials, shrubs, syrups and also some liqueurs, vermouths and bitters are handmade in our kitchen for each event
Our preparation for this Autumn inspired collection was no exception; from the homemade elderberry and hibiscus cordial used in our Elderberry & Hibiscus Gimlet, to the fresh and lightly smoked figs used to sweeten our Smoked Honey & Fig Old-Fashioned.
We sourced these vibrant autumnal fruits to really showcase the best Britain has to offer at this time of year.
The Drinks
The colours and flavours of autumn in a glass…
Hibiscus & Elderberry Gimlet
A colourful autumn blend of gin distilled from Bacchus grapes by Chapel Down winery in Kent, shaken with bitter rosehip cup, fresh green Sicilian mandarin, and sweetened with homemade elderberry and hibiscus cordial, served straight up.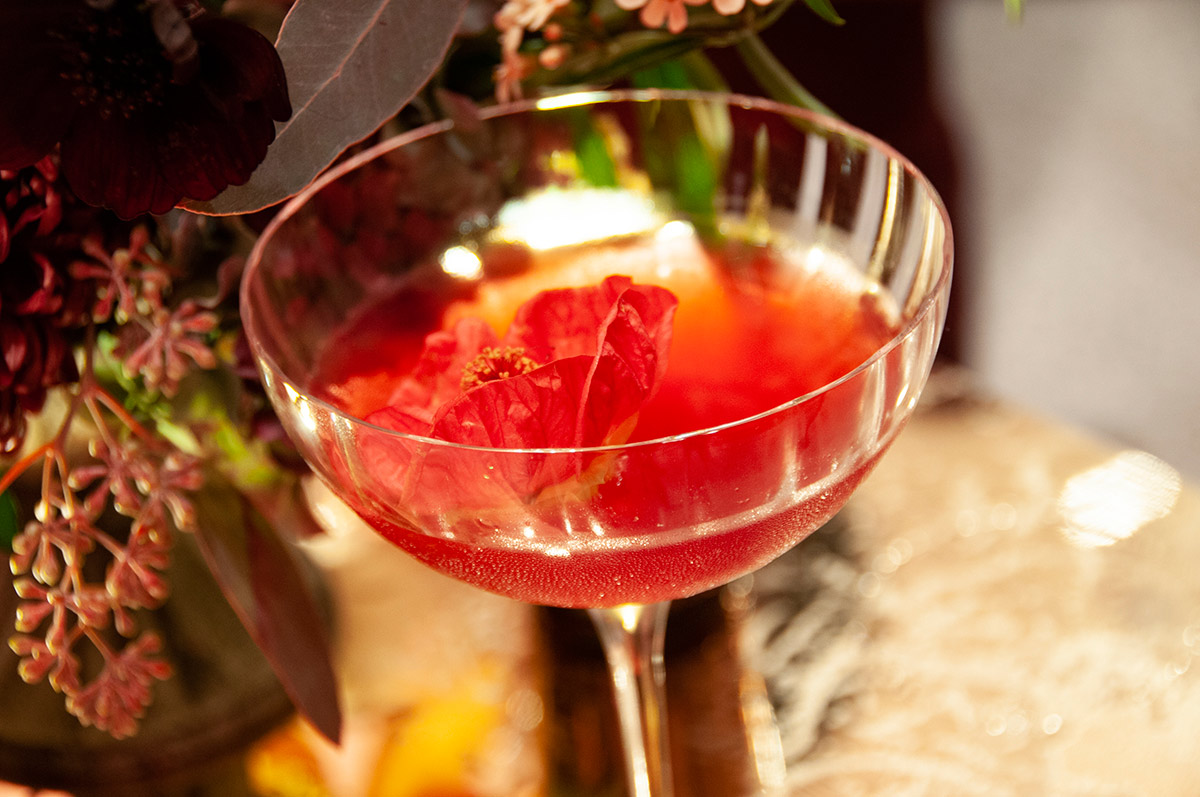 Autumn Gold
A long and flavourful autumn drink made with Scandinavian aquavit and white port, blended with English golden beetroot, crab apple and rowanberry shrub, charged with dry tonic water, and seasoned with coriander and bronze fennel.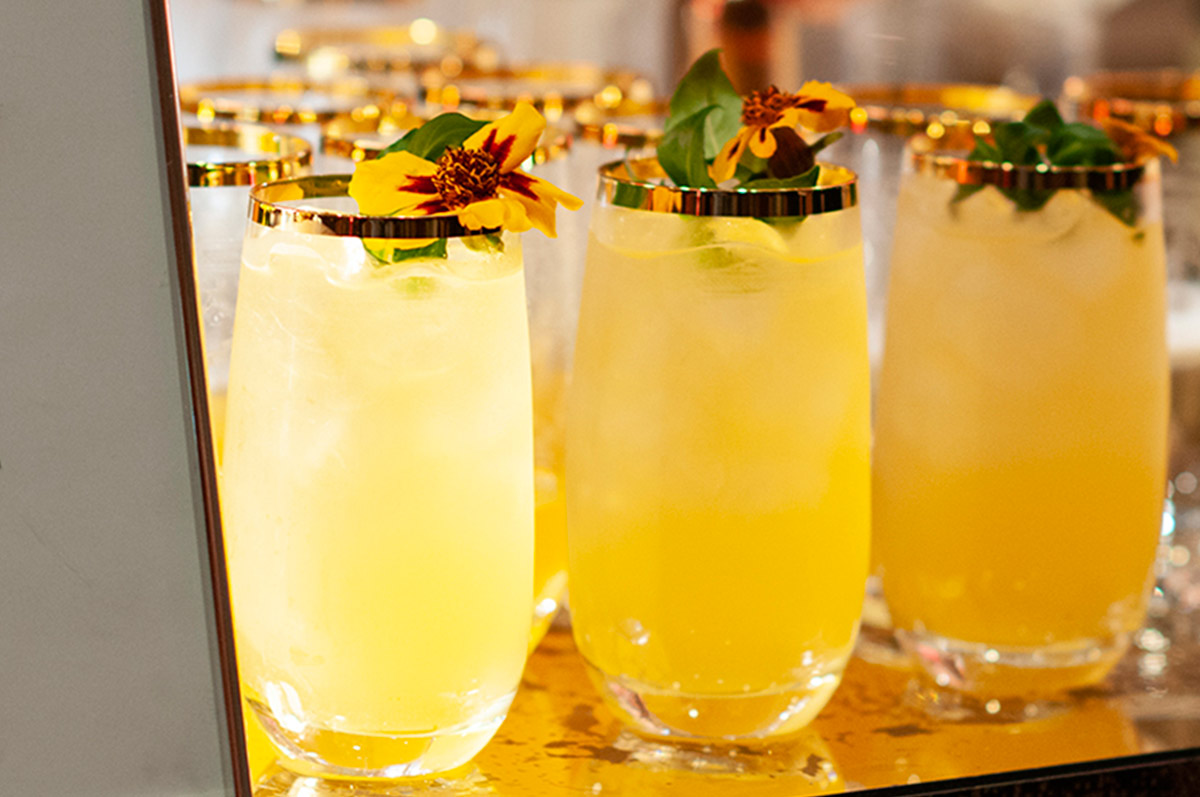 Smoked Honey & Fig Old-Fashioned
A winter inspired old-fashioned made with a blend of English whiskey from Norfolk and cider brandy from Somerset, sweetened with lightly smoked fig and Shropshire Ling-heather honey syrup.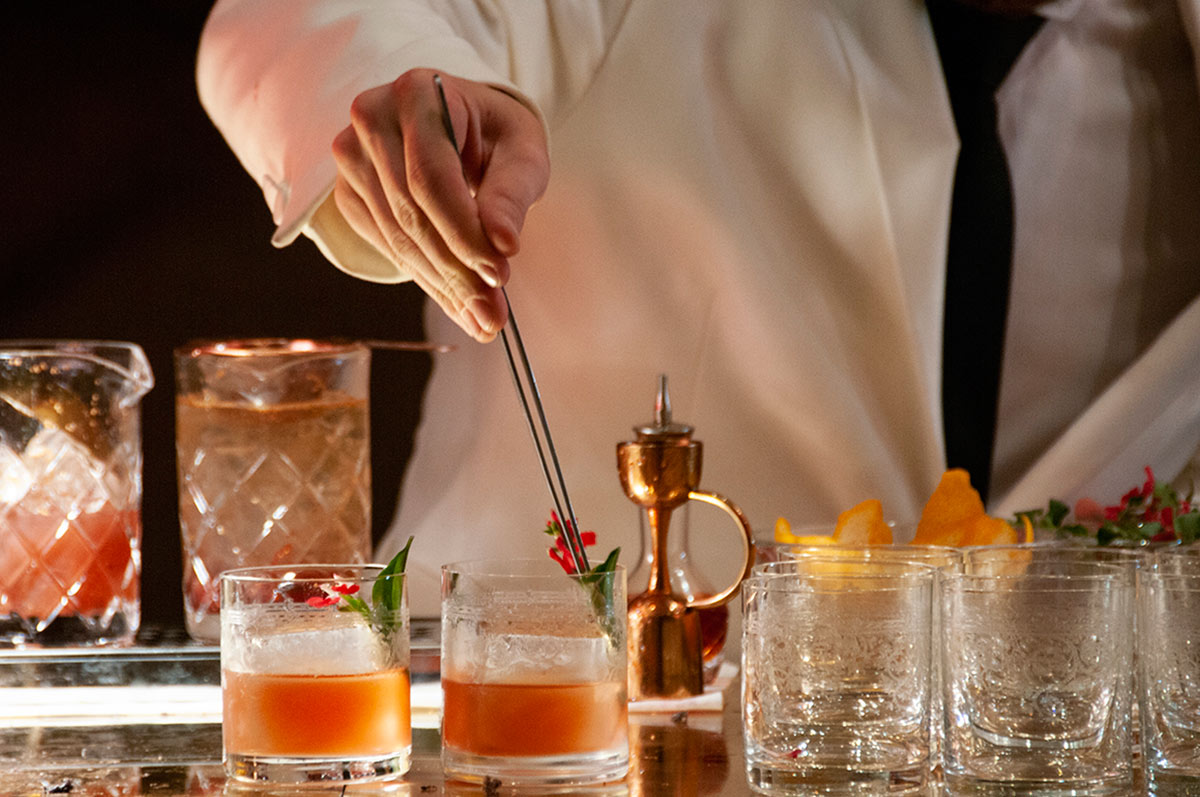 To finish the night in style we also created some unique mini-dessert drinks to compliment the beautiful sweet canapés served up by Rocket.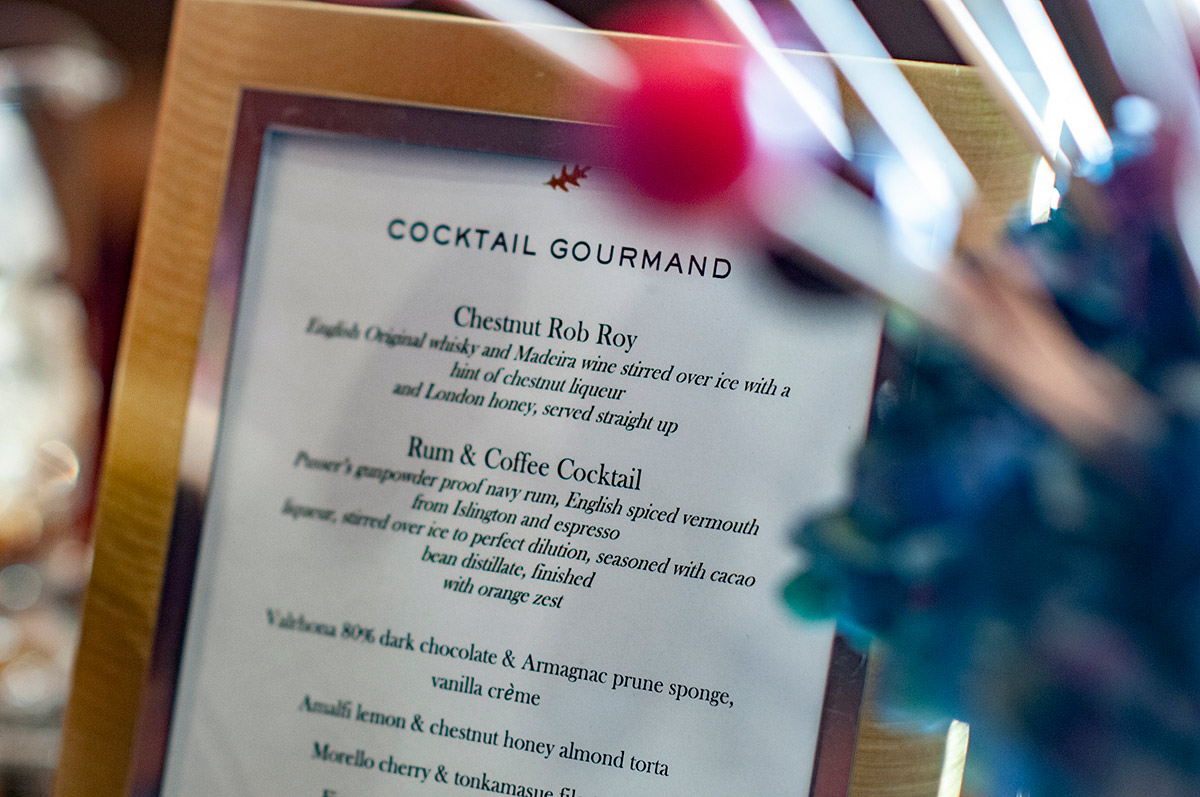 Rum & Coffee Cocktail
Pusser's Gunpowder Proof Navy rum, English spiced vermouth from Islington and espresso liqueur, stirred over ice to perfect dilution, seasoned with cacao bean and finished with a vanilla foam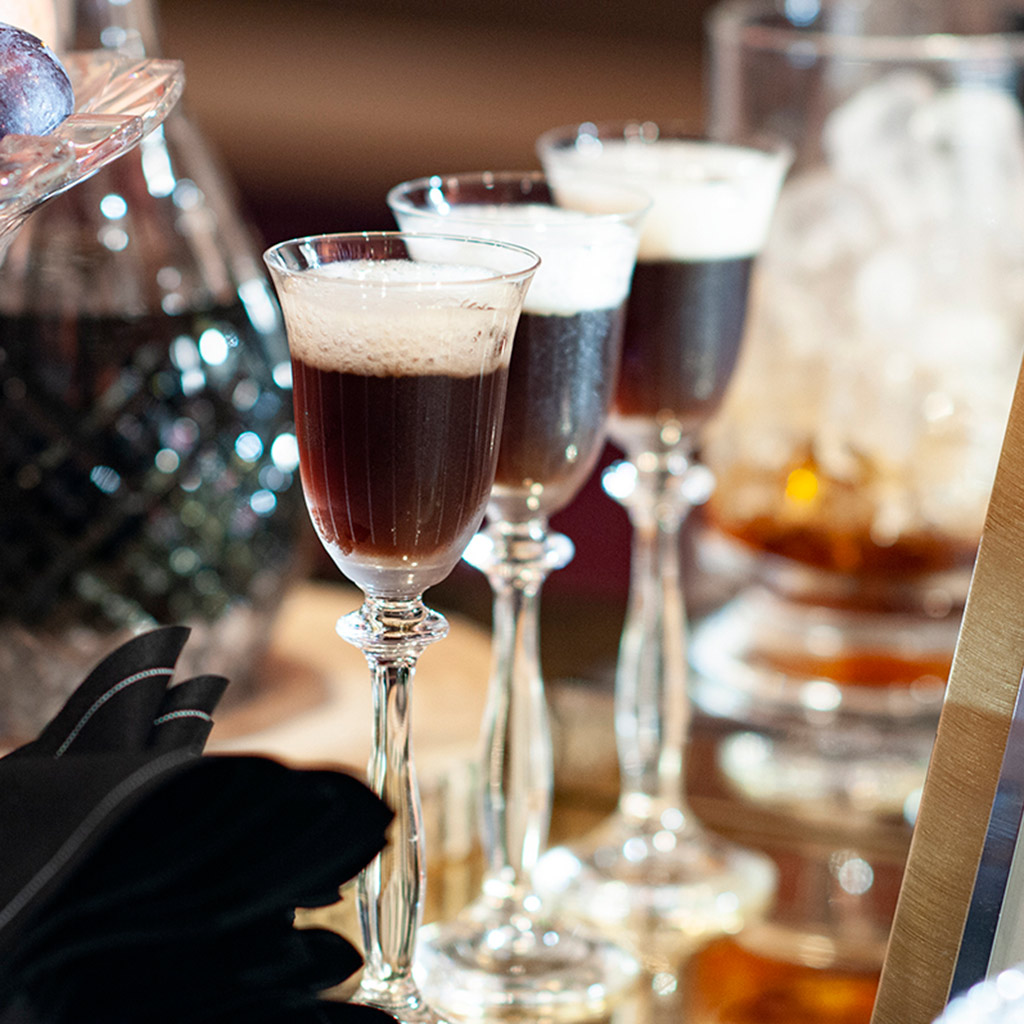 Mini Chestnut Rob Roy
English Original whisky and Madeira wine stirred over ice with a hint of chestnut liqueur and London honey, served straight up.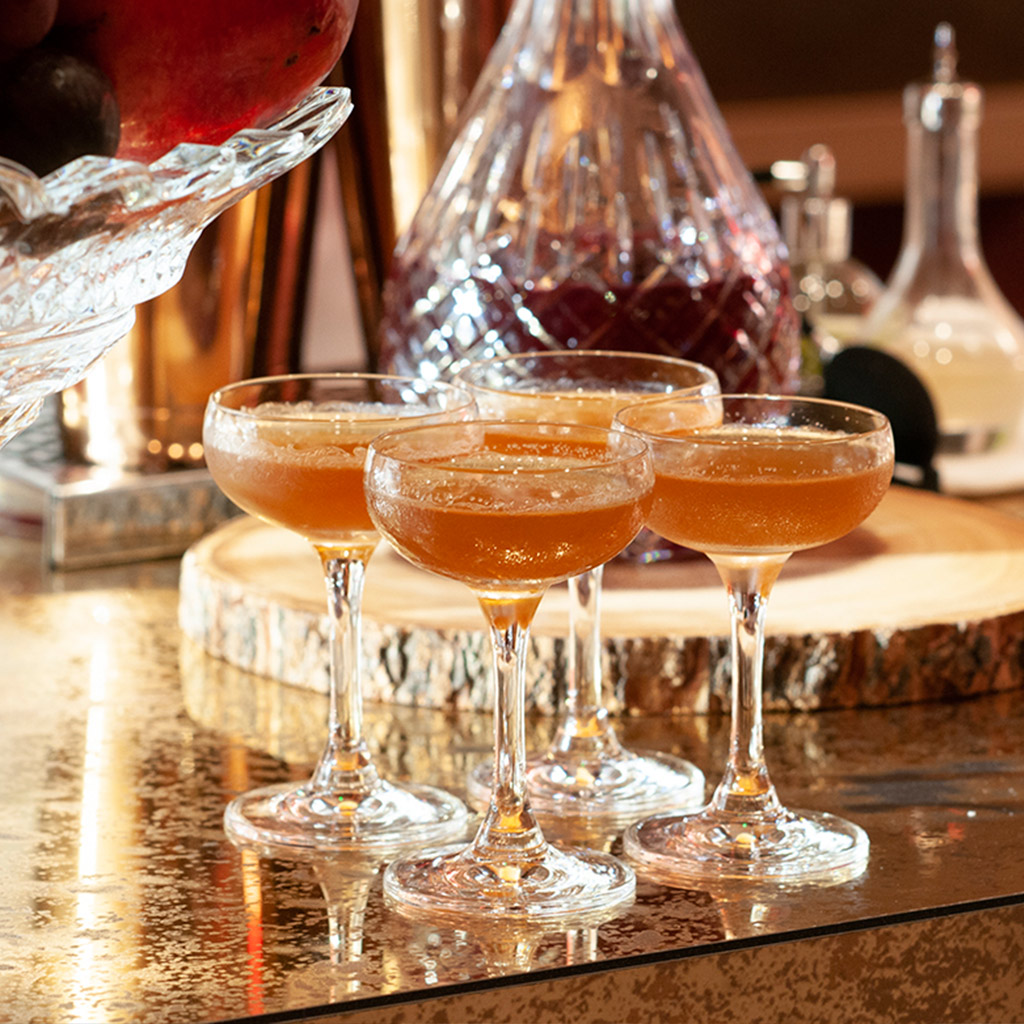 The End Result
An iconic bar setting
400 colourful autumn drinks
200 inspired guests