LOYAL PARTNERS ROCKET FOOD 
ICONIC NATURAL HISTORY MUSEUM
GLOBAL INVESTMENT GROUP, SAPINDA
550 GUESTS
CIGAR BAR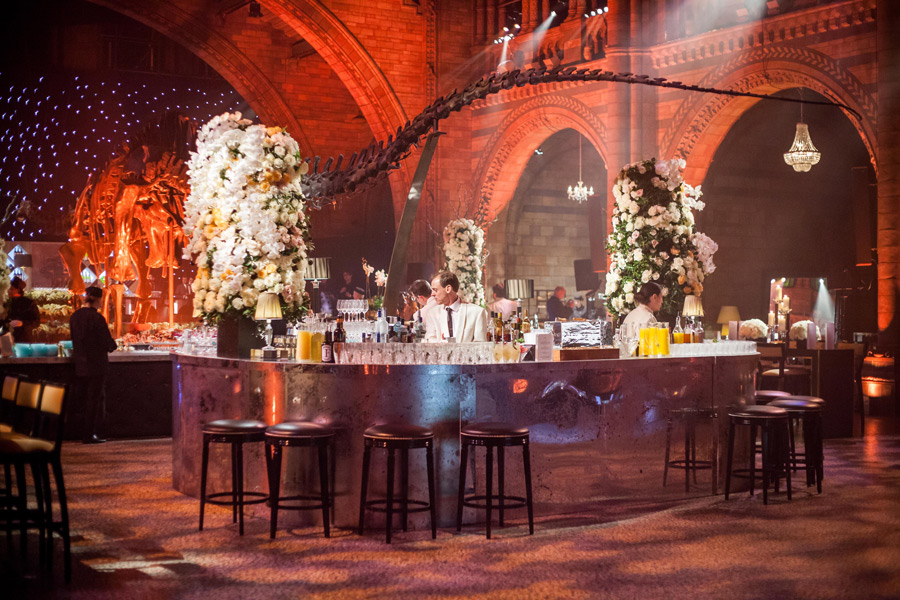 The iconic setting of the Natural History Museum, with its Romanesque palazzo style architecture, was the perfect backdrop for a Christmas party for global investment giant, Sapinda, in December 2015.
The vast entrance hall, home to a model of the Diplodocus skeleton, or Dippy as he is unofficially known, was transformed in an hour, by a mammoth team, into a sumptuous garden scene fit with an illuminated tree, a delicious deli bar, separate cocktail and cigar bars and a mobile drinks trolley.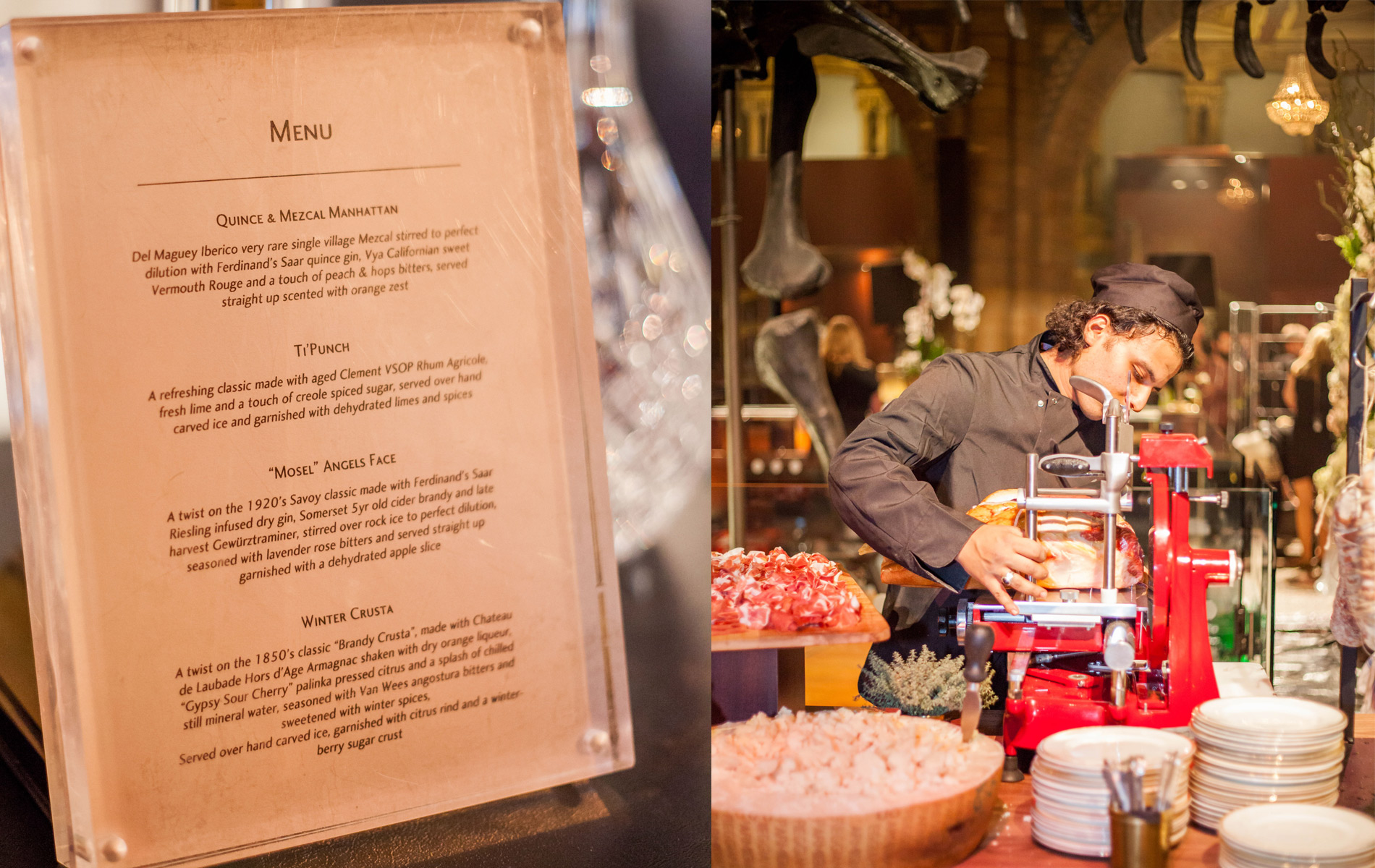 Invited by our loyal partners, Rocket Food Ltd, Drinksfusion served guests a menu of ten bespoke cocktails to pair with the luxurious spread offered by Rocket.
See the video above.
On the main bar we served an Alsace Winter Punch, made by blending Ferdinand's Saar Riesling infused dry gin with vermouth and served long, over ice, with pressed English apple juice, a splash of tonic water infused with botanicals from the Mosel region, sweetened with homemade gewürztraminer syrup and seasoned with apple & thyme bitters and winter spices.
The Le Poire Rouge was a favourite of the night, and made by shaking Chateau de Laubade Blanche d'Armagnac with fresh lime, and Poires William eau de vie Floc de Gascogne aperitif, then sweetened with a touch of spiced syrup and seasoned with bitter orange before serving straight up and garnished with blushed pears.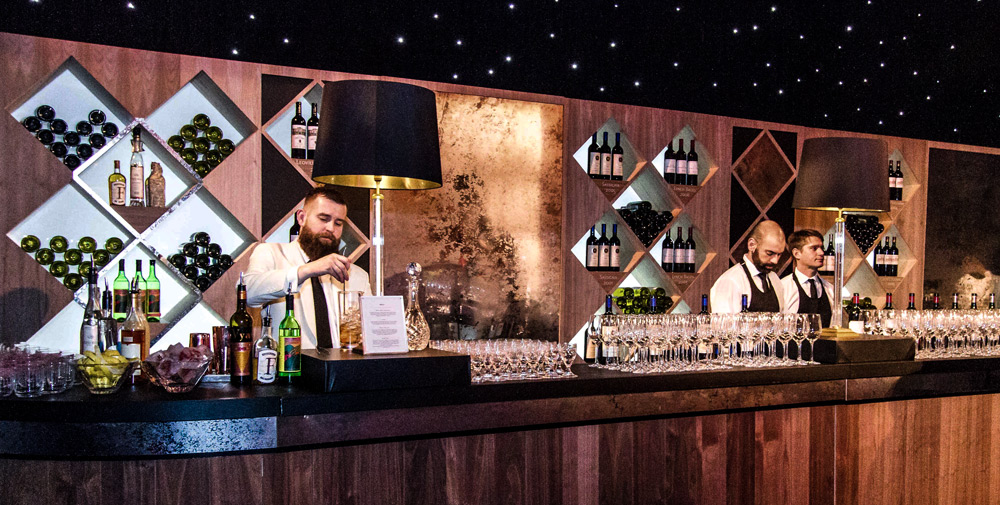 At the cigar bar, we served a Quince and Mezcal Manhattan by stirring Del Maguey Iberico very rare Single Village Mezcal with Ferdinand's Saar Quince Gin, Vya Californian Sweet Vermouth and a touch of peach & hops bitters, this was served straight up and scented with orange zest.
We offered a twist on the 1850's classic Brandy Crustaby shaking Chateau de Laubade Hors d'Age Armagnac with dry orange liqueur, "Gypsy Sour Cherry" palinka pressed citrus and a splash of chilled mineral water, which was then seasoned with Van Wees Angostura Bitters and sweetened with winter spices, served over hand carved ice and infused with seasonal berries and garnished with winterberry sugar crust and a citrus rind, transforming the classic into the Winter Crusta.
2500 BESPOKE BLENDS
550 GLAMOUROUS GUESTS
WORLD RENOWNED LOCATION
STUNNING TRANSFORMATION
EXCEPTIONAL PARTNERSHIP